The Teardrop Miniature Inertial Transducer is a bone conduction device having applications as a receiver or vibrator in communications equipment, speech enhancement equipment, hearing aids, and headsets used in the treatment of auditory processing disorders.

Physically the device is teardrop shaped and made from high impact ABS plastic. It measures approximately 32mm x 24mm and is about 12mm thick.

It can be supplied with or without a dome on the front face. the dome provides a single point of contact with the skull resulting in enhanced high frequency response.

Unlike many inertial receivers which exhibit a frequency response with a single peak around 1200Hz, the Miniature Inertial Transducer has a useful response from 400Hz to 14kHz.

It is available in various impedances and with either a polarised or non-polarised IEC#5 socket for connection.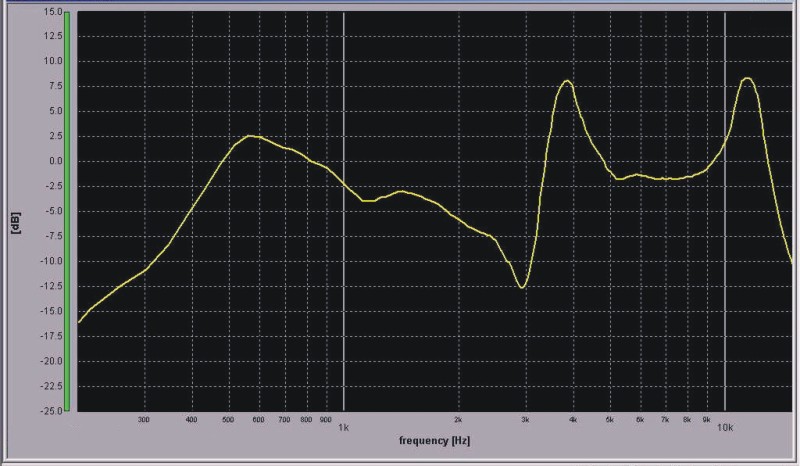 Typical transducer response
PerCom 2000 Ltd
P O Box 15437, New Lynn, Auckland 0640, New Zealand
Phone +64 9 8277667 Fax +64 9 8270123
sales@percom2000.com
Copyright © 2010 PerCom 2000 Ltd